Data recovery can be performed on any of these devices:-
3.5″ Hard Drives
2.5″ Hard Drives
SSD / Solid State Drives
Sata / IDE / SCSI etc.
USB Pen Drives
XD Cards
SD Cards
CF Cards
Data recovery could include documents, pictures, music, address books, emails, etc; in fact, almost anything that can be stored to magnetic or flash memory.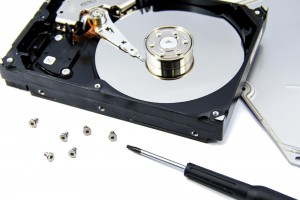 Our terms are simple. We make a small assessment charge (£25.00 payable in advance), after which you will receive a quotation. If you decide to proceed, the assessment charge will be refunded against the quote.
We aim to recover your data in the shortest possible time depending on the complexity of the task. Recovery can take between 1 Day and 3 weeks if a drive needs to be rebuilt.
Data Recovery generally falls in to two main categories:
Standard Recovery – where there is a software error causing the operating system to fail. Or where
there is a hardware problem in the pc or laptop, resulting in a failure to read the hard drive. Typically,
all data (photos, music, documents, emails, etc.,) can be recovered but programmes cannot. Recovery
time is usually between 1-3 working days.
Advanced Recovery – for much more serious events, such as electrical or mechanical failure within
the drive itself. The recovery process requires extensive repairs and involves a considerable amount
of man-hours. This is a more expensive procedure but not as expensive as you might think. Recovery
times vary from 24 hours to three weeks, depending on the package chosen. Please contact us for a
quotation.
TIP: DO NOT use generally available file recovery software. The use of such software may put your data well beyond the reach of professional techniques. Simply turn off the faulty item and give us a call.